3 Weeks to a New You!
Trifecta Light
How it Works
LOSE FAT AT THE SPEED OF LIGHT
No Pain, No Surgery,
No Downtime
The Trifecta Light Technology
Trifecta Light Beds use Red Light to help naturally slim, shape and tone areas including the waist, hips, thighs and upper arms. The Trifecta Light Beds are leading the revolutionary full-body red light therapy treatment systems.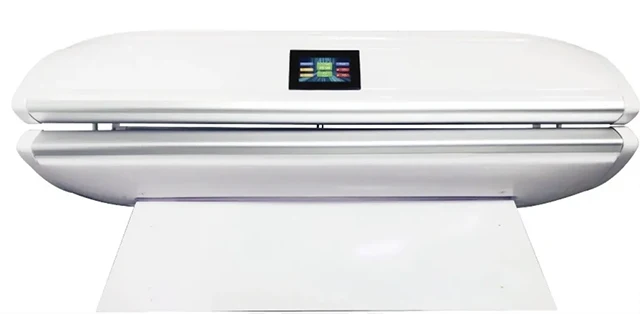 Trifecta Light Beds emit far more light energy than any other similar device.

The primary function of red light therapy is to increase energy production in cells. Red light strengthens the mitochondria, the part of the cell that creates energy.  That energy then jump starts the fat burning process.

The process is similar to when your body enters the "fat burning" stage of a good cardiovascular workout.

It also increases collagen and elastin in the skin while creating a slimmer appearance.

With the Trifecta Light Therapy Program, clients will experience a relaxing, non-invasive treatment where they easily and safely lose unwanted inches.
Delivering Safe, Consistent & Superior Results
Red Light Therapy is becoming highly recognized in the fitness industry. It has been shown in clinical trials that it accelerates and enhances physical performance by stimulating the body's natural healing process.
RED LIGHT is primarily absorbed by your skin, leading to increased collagen production and optimal skin health.
NEAR-INFRARED LIGHT penetrates deeper within your body - enhancing muscle recovery and reducing joint pain.
Easy to use and has irradiance of up to 150mW/cm2. Your practitioner has complete control over both the Power and Frequency of each wavelength.
Following your session, enjoy ten minutes on the Vibration Plate to help flush out the toxins
Discover
SO WHAT EXACTLY DOES THE TRIFECTA LIGHT DO?

Liquifies your fat
Causes the fat cells to shrink
Accelerates fat burning & collagen production
Speeds up your metabolism